Britney Spears is looking to spend more time with her kids amid her public struggle over the past couple of months.
While the pop singer recently enjoyed a
A source spilled to Us Weekly:
"Britney's immediate concern has been in having increased visitation time with her boys."
However, the 37-year-old's ex is taking control, supposedly make it clear her mental health needs to be in order before he allows that to happen. The insider divulged:
"Kevin won't allow the boys to spend more time with their mother until Britney is once again stable and therapeutic on medication. He allows the boys to spend time with Britney, but it's at his discretion."
As we previously reported, Britney stepped in front of a judge to discuss her conservatorship, along with her mental health state. According to sources who spoke to TMZ about it, Spears reportedly told the judge she wishes to be freed from her conservatorship, and that her father, Jamie Spears, committed her to that mental health facility against her will.
Mother Lynne Spears' lawyer reportedly echoed those allegations, as well.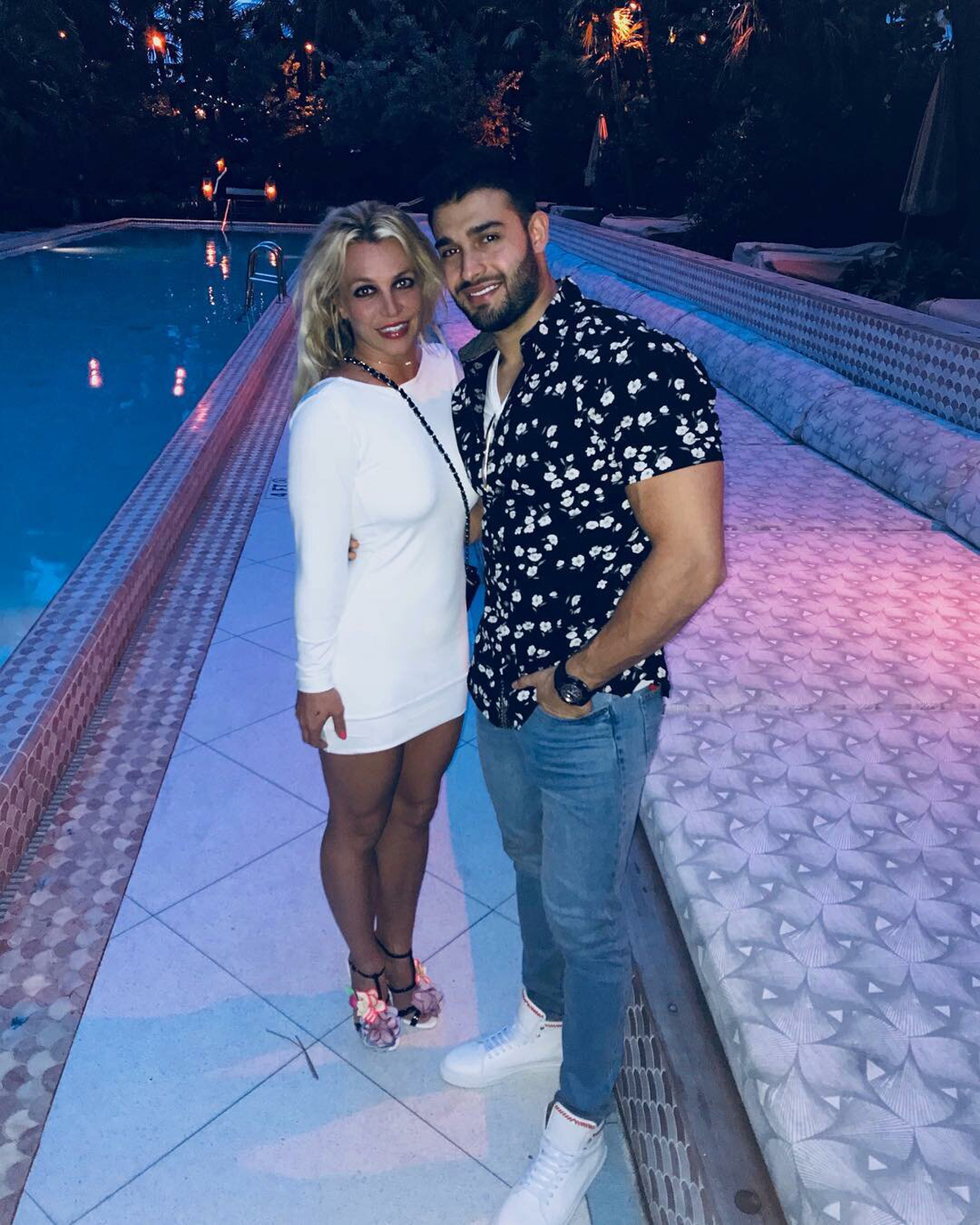 TMZ's sources are also now saying the starlet is in no shape to return to her Las Vegas residency for rehearsals, which was put on an indefinite hold in January after she revealed her dad's health had taken a turn.
Larry Rudolph, Spears' longtime manager spoke to the site, claiming she may never return to that stage:
"As the person who guides her career — based on the information I and all of the professionals who work with her are being told on a need-to-know basis — from what I have gathered it's clear to me she should not be going back to do this Vegas residency, not in the near future and possibly never again."
Wow.
Rudolph also revealed the momma of two was 2/3 of the way through her Sin City rehearsals before she announced her hiatus:
"It was the perfect storm. We had to pull her show because her meds stopped working and she was distraught over her dad's illness."
Her manager shared Brit has always been in charge of when she wanted to work, recalling:
"Last summer, when she wanted to tour, she called me every day. She was excited. She hasn't called me in months. Crickets. She clearly doesn't want to perform now."
Her health obviously has to come first.
Larry added he's here for the songstress when she's ready… if that time ever comes again:
"I don't want her to work again 'till she's ready, physically, mentally and passionately. If that time never comes again it will never come again. I have no desire or ability to make her work again. I am only here for her when she wants to work. And, if she ever does want to work again, I'm here to tell her if it's a good idea or a bad idea."
It's a lot to take in.
While Rudolph is only given information on a "need-to-know basis," like medical information that would impact her career, he clearly sounds like he's in the know about her current situation.
We can only hope Britney is doing what's best for her, and right now, it sounds like she needs to put herself first.
Thoughts, Perezcious readers?? Sound off in the comments (below)!
[Image via Sheri Determan/DJDM/WENN]
Original Article : HERE ; The Ultimate Survival Food: The Lost Ways