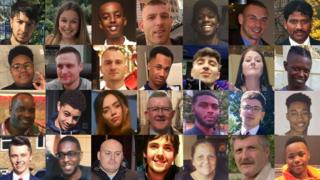 One hundred people have been fatally stabbed in the UK so far this year.
The first death was 33-year-old mother Charlotte Huggins, who died in London just a few hours after celebrating the start of the new year.
The 100th death was John Lewis, 32, who died in Middlesbrough on the evening of 14 May.
Those killed in 2019 range in age from 14-year-old Jaden Moodie, who was stabbed in Leyton, east London in January – to 80-year-old Barbara Heywood, who was attacked at her home in Bolton in March.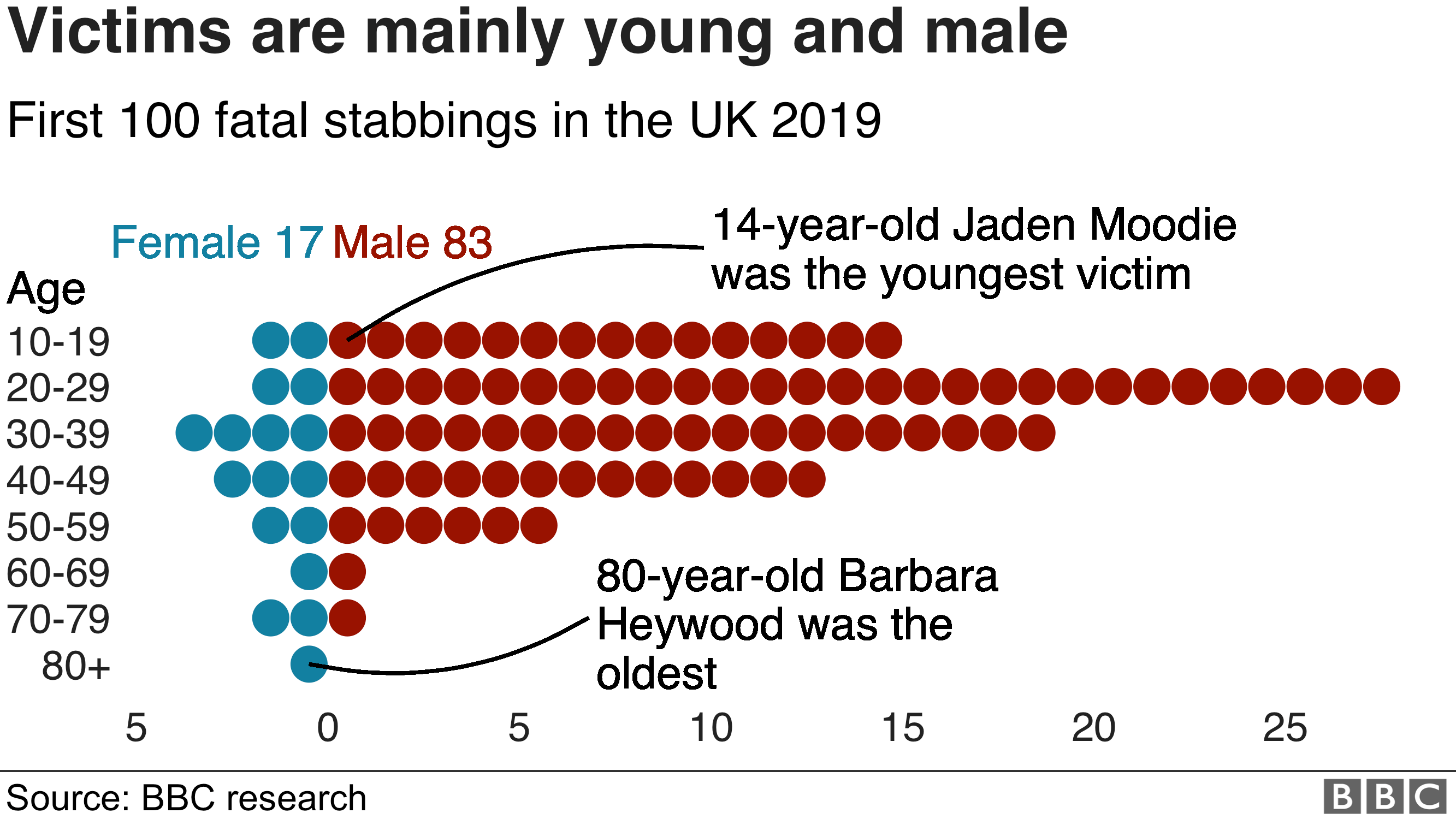 Almost half of the victims were under 30 and were overwhelmingly male.
Knife crime in England and Wales rose to record levels in 2017-18 with the number of fatal stabbings the highest since Home Office records began in 1946.
There has been one fatal stabbing every 1.45 days so far this year in England and Wales. If killings continued at that rate for the rest of the year, the total would be slightly lower than the 285 stabbing deaths recorded in 2017-18.
Thirty of the fatal stabbings were in London, 10 in Greater Manchester and eight in the West Midlands.
Sorry, your browser cannot display this map
The police have made arrests in nearly all of the cases and have charged suspects in 86.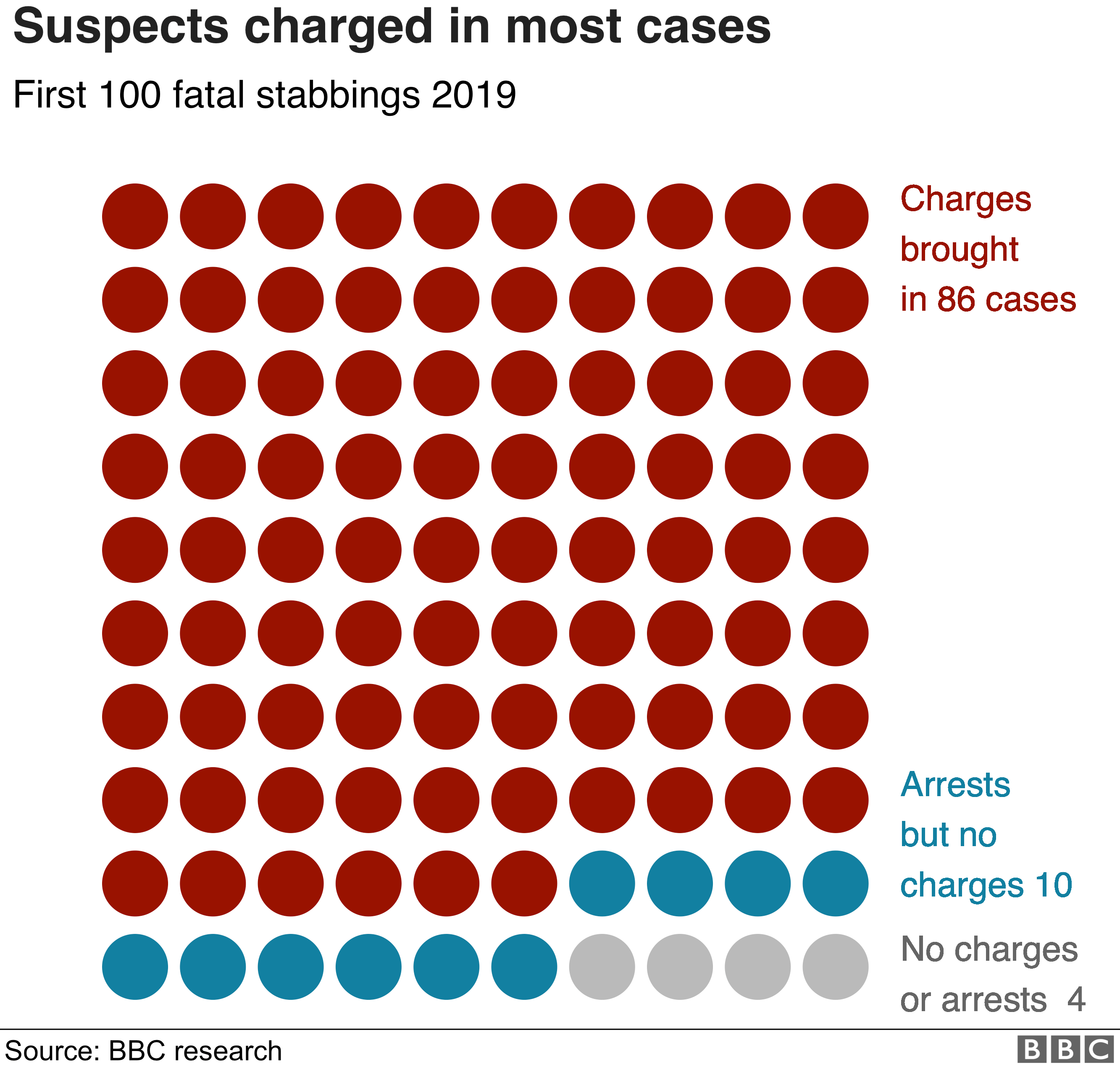 Below are the details and, where available, photos of those who have lost their lives so far this year.